Stimuli by Accommodata
Fully integrated Acuity solution supports a wide range of tests and features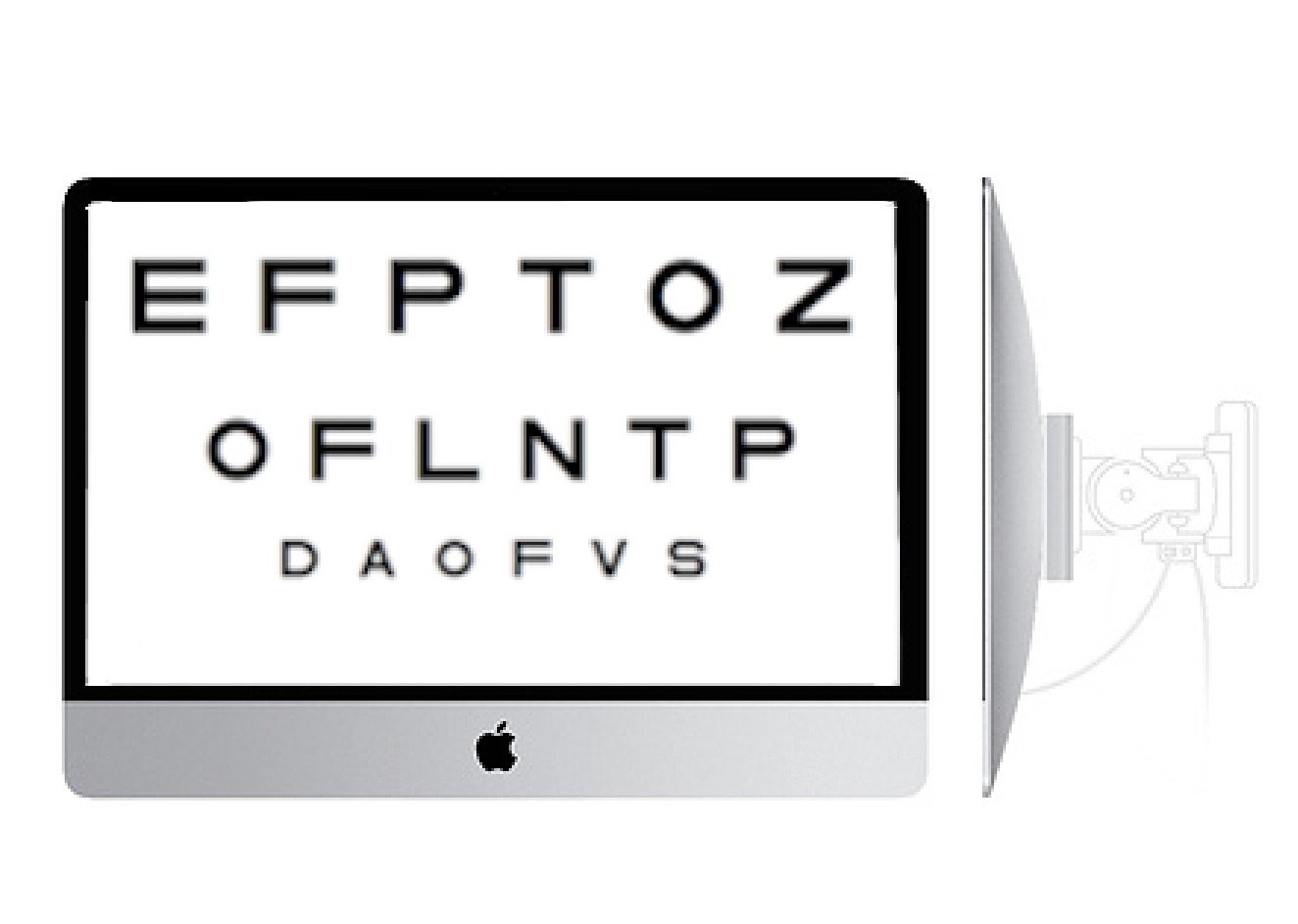 Stimuli can be ordered with a elegant Wall Mount
This model supports simple wall mounting with a standard VESA mount. Tabletop model standard.


A vision testing leader serving doctors around the world since 1994.
Our simple 24 button wireless remote control is easy to learn and use.
The Stimuli Remote controls all test and system functions.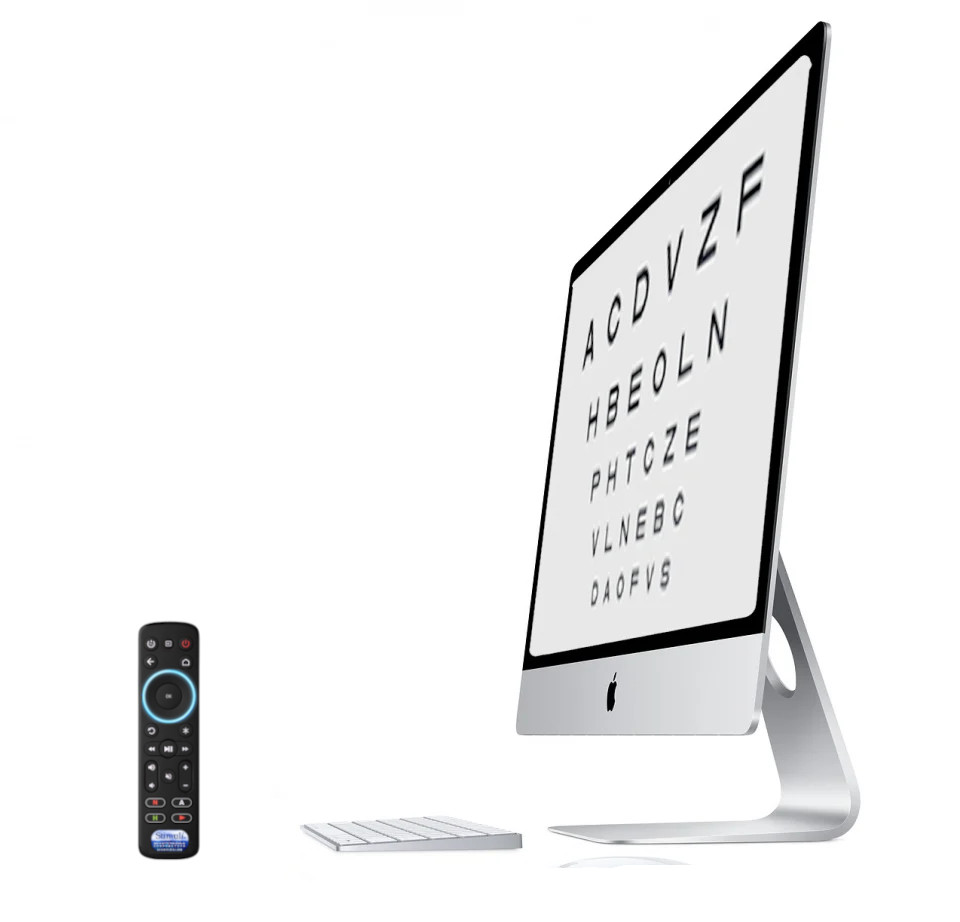 Units in Snellen, log Mar and Decimal
Multiple and Single Line Charts
Single Character or Line with Surround
Calibrated/Sizable 4-Dot Test
Red/Green Charts with Isolation
Calibrated Astigmatic Dial with Indicator
Contrast Testing
Animated Fixation Device with Features
Audible Feedback
Video Clips and Multiple Sets
Blank Screen (Dark Mode)


Included wireless keyboard offers an additional way to control the system.