The PORTALTM Examination Station consolidates over 12 major office and exam room needs in a single easy to use system. PORTALTM consists of an active matrix flat panel touchscreen monitor placed on the practitioner's desktop which controls a second Patient viewing monitor.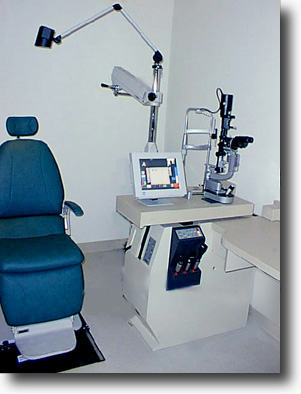 The Control Panel requires very little desktop space
allowing flexibility in examination room layout.